When you are about to purchase a new teeth whitening product what is the most essential quality of it when it comes to a choice? Effectiveness! is the most common answer to this question. Some brands claim to make your teeth "up to 8 shades whiter", other companies are just giving average numbers. Well, we choose to keep it all real!
Here are 2 facts you need to know while choosing your perfect whitening product:
1. When you see the claim "up to X shades" don't let this "up to" phrase confuse you!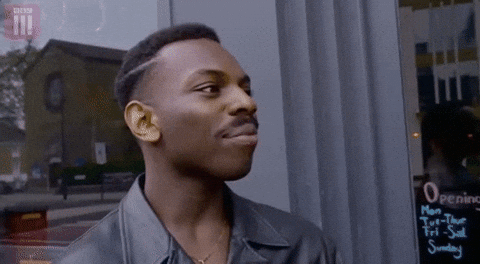 We all have different enamel shades and enamel thickness. Moreover, our habits and lifestyle can effect the whitening process. So even stomatologists can't tell you exactly how white your smile will be before they start all whitening procedures. So be aware that the effect is always individual :)
2. Positive and negative reviews are same priceless!
This is where you can find out more about side effects of the product and some specifics of it. Positive review doesn't mean that the product is PERFECT. And so negative review doesn't mean that the product is bad, it means that it is not for everyone. So you need to read everything carefully and decide if you might have same issues with the product.
As we are all about keeping it real, here are some reviews and real results from our customers (click on the photo if you want to find their social media account or blogs).
1. All about SHIPPING ISSUES & FLAVOUR CHOICE!
If you want to know which flavour will be better for gentle whitening and which might be a bit too strong you definitely need to read an article by Danielle Alana.
Is the price fare? How you should use the paste? Which one is better? Frozen Strawberry or Juicy Lemon?
Do you have same questions? Go and read all about it HERE.
2. STRIPS OR BRUSHME!? Can Care paste whiten your teeth?
Care paste is made for extra sensitive enamel and gums. But is it still whitening? What may surprise you when you first use BrushMe! paste? Want to know more about it? Here is a BLOGPOST from Darian Shantay.
3. Does FRESH MINT REALLY WORKS? HOPES & REALITY!
Its not a secret that our Fresh Mint flavour is an absolute bestseller. But what is the real effect it provides and is the price fare enough for an organic minty toothpaste?
Time to find out with Amanda. Read more about it HERE.
4. BEFORE/AFTER pics and reviews.
These reviews are all that matters in our work...And we are happy to see that BrushMe! Family is growing!
Want to share your experience with BrushMe! paste? Send your story to us: info@brushmepaste.com